Avenir is a geometric sans-serif typeface designed by Adrian Frutiger in 1988 and released by Linotype GmbH, now a subsidiary of Monotype Corporation. The word avenir is French for "future". The font takes inspiration from the early geometric sans-serif typefaces Erbar (1922), designed by Jakob Erbar, and Futura (1927), designed by Paul Renner.
Frutiger intended Avenir to be a more organic, humanist interpretation of these highly geometric types. While similarities can be seen with Futura, the two-storey lowercase a is more like Erbar, and also recalls Frutiger's earlier namesake typeface, Frutiger.
Avenir Font Free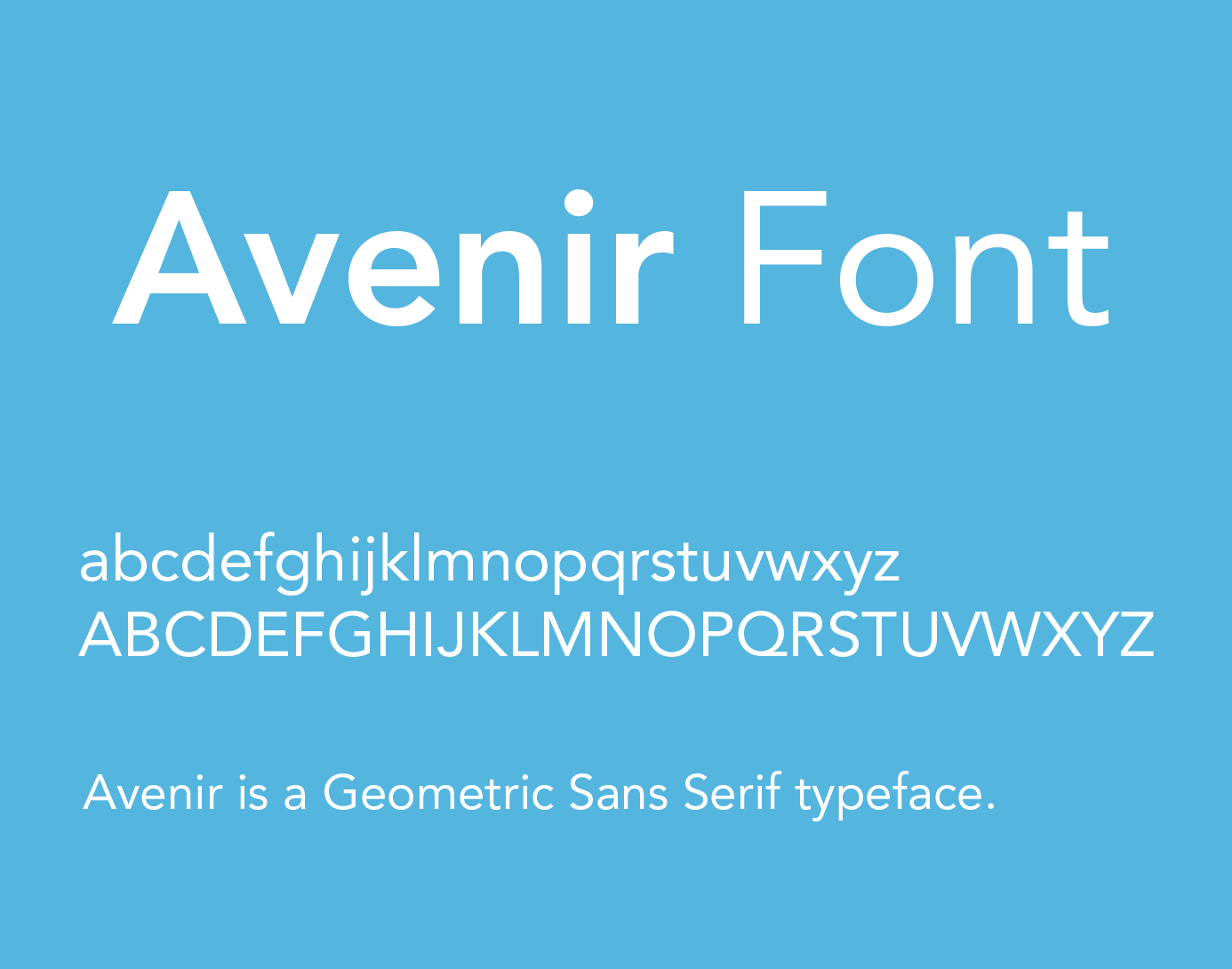 Download Avenir font free including the premium font styles Regular, Bold, Black, Medium and other weights with matching italics.